Sgi InfiniteStorage

6120:

mayor densidad y mejores prestaciones
Este nuevo producto de almacenamiento presenta un diseño compacto e integrado optimizando el espacio del centro de datos

,

reduciendo el coste energético y de refrigeración

.

Sgi ha anunciado la disponibilidad inmediata del InfiniteStorage 6120, un nuevo producto de almacenamiento altamente rentable, diseñado para ofrecer una densidad superior, alta capacidad, rendimiento IOPS y múltiples opciones de disco. Esta solución está desarrollada para ofrecer servicios de datos para empresas, es un producto ideal para data warehouses de tamaño pequeño o mediano, alta computación corporativa y aplicaciones de video vigilancia y rich media.

El Sgi InfiniteStorage 6120 ofrece la mayor densidad del mercado, with 60 discos en cada bandeja de 4U. La unidad escala hasta 120TB en un par de 8U con hasta 11 bandejas de 660TB en un único rack, lo que supone más de un 25 por ciento de incremento sobre el mejor de sus competidores. Con cuatro puertos host Fibre Channel de 8Gb y 2.0 GB/s de rendimiento sostenido, el SGI InfiniteStorage 6120 es un sistema completo que ofrece máxima flexibilidad y prestaciones.

"Nuestro objetivo con el Sgi InfiniteStorage 6120 ha sido ofrecer una solución de almacenamiento de alto rendimiento IOPS con características empresariales a un precio asequible para empresas de tamaño mediano.El Sgi InfiniteStorage 6120es la solución de almacenamiento más completa de su sector", ha declarado Giovanni Coglitore, vicepresidente senior y CPO de Sgi.

El Sgi InfiniteStorage 6120 es el único producto de su clase que permite una mezcla de discos SAS y SATA en una bandeja densa de 60 compartimentos, proporcionando almacenamiento por niveles en una única bandeja y permitiendo una flexibilidad mucho mayor que las ofertas que incluyen sólo discos Fibre Channel. El Sgi InfiniteStorage 6120 también tiene capacidad SSD, lo que hace posible una arquitectura de tres niveles en un único sistema.

"En el mundo actual, cada vez más digitalizado, la necesidad de soluciones escalables de almacenamiento de alto rendimiento en oficinas remotas y en empresas medianas es mayor que nunca, pero la preocupación acerca de los costes y de la complejidad siguen siendo el principal reto. Las soluciones que ofrecen una mezcla inteligente de prestaciones y flexibilidad, como el InfiniteStorage 6120 de Sgi, permiten a las empresas más pequeñas rentabilizar de manera efectiva sus crecientes activos digitales", ha comentado Richard Villars, vicepresidente de investigación de sistemas de almacenamiento de IDC.

Entre las características disponibles para el InfiniteStorage 6120, se incluyen opciones de RAID 5 y RAID 6, sistemas de ficheros con journal refabricados para una recuperación rápida y gestores de almacenamiento Active/Active con tolerancia a fallos. La protección de datos SATAssure proporciona una completa confianza a nivel Fibre Channel incluso cuando se utilizan discos SATA de bajo coste.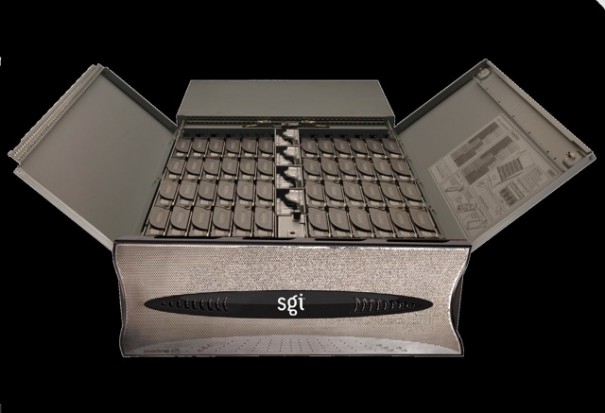 You liked this article?
Subscribe to our RSS feed And you won't miss anything.
Other articles on

InfiniStorage

,

Parabit Systems