DataPath WallControl 10 and Quant: software for simultaneous exchange of information in videowall
Diseñados para instalaciones de videowall que requieren que varios usuarios interactúen simultáneamente con una gran cantidad de entradas en múltiples pantallas.

El software WallControl 10 de DataPath, proporciona una interfaz única para administrar de manera rápida y sencilla grandes videowalls, independientemente de las pantallas que lo configuren, en tiempo real. De esta manera es posible gestionar sin problemas estos sistemas en los que varios usuarios interactúan a la vez con una gran cantidad de entradas en múltiples pantallas, como sucede en las salas de control.
Además de crear rápidamente plantillas complejas, guardarlas e identificar fácilmente las fuentes, WallControl 10 utiliza hasta ocho fuentes de IP SQX, permite la manipulación de fuentes usando la funcionalidad simple de arrastrar y soltar, así como colocar cualquier fuente en cualquier ventana, además de visualizarlo todo en tiempo real.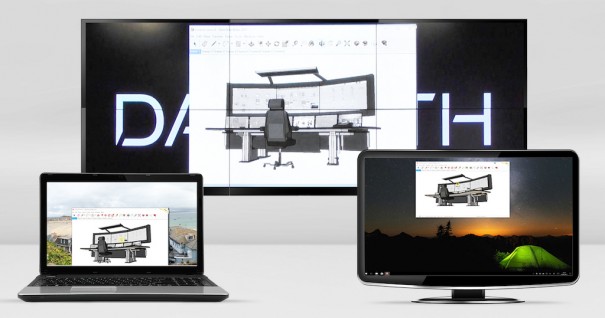 Ambos disponibles a través de Proyectos y Control SAC (Procont), el software para videowall Quant, facilita a entornos críticos, como sucede en las salas de control, el intercambio continuo de información, y que los miembros del equipo se conecten de manera instantánea y colaboren e interactúen con ventanas de aplicaciones compartidas.
Los usuarios pueden acceder al contenido del las pantallas en diferentes ubicaciones, lo que facilita la toma decisiones mejor informadas y tiempos de respuesta más rápidos. Quant utiliza conexiones de igual a igual y se puede combinar con el softwareWallControl 10 de Datapath.
Did you like this article?
Subscribe to our RSS feed and you will not miss anything.
Other articles DataPath, Projects and Control SAC