ISE 2018: the bet increased by adding value in training, conferences and events
Important developments await the next edition of the contest in terms of initiatives designed to offer system integration professionals a unique experience in value and productivity in your visit.
Overcoming it year after year, the 2018 Edition of Integrated Systems Europe)IF) won't disappoint anyone: a wide and varied programme of new conferences and events around the latest trends and innovations expect professionals from 6 to 9 February to make your visit unique and immersive in its fifteenth call.
Integrated Systems Events, as organizers of the competition, and the associations co-owners as Avixa Y Cediathey have given with the key to success to attract the attention of system integration professionals, focus and commitment to clearly add value to the event in each call.
Among the new initiatives that have been launched for ISE 2018, some already announced in digital AVinclude the following:
Conference TIDE (technology, innovation, design, experience), which will take place the day before that exhibition at the RAI Ámsterdam opens its doors (February 5), organized by Avixa (more data in this daily). It's a one day event, which will be held at the Okura hotel, a few minutes walk from the Centre of conventions of the Dutch capital.
El objetivo de TIDE es analizar las tendencias creativas y las decisiones comerciales que dan forma a la industria audiovisual y cómo las empresas pueden aprovechar estos elementos para crear oportunidades de negocio, y por ello el foco se centrará en el concepto 'Design thinking' (ver vídeo adjunto), aplicado a empresas y profesionales de diseño, clientes finales y canal de integración e instalación AV.
World Masters of Projection Mapping es una nueva competición en torno a este sistema de proyección que se celebrará por primera vez en ISE 2018, producida por Amsterdam Light Festival, RAI Amsterdam e Integrated Systems Events (más detalles en este link). Attendees can see the artistic displays in 3D of the finalists from ships that sail directly from the Convention Center to the location of the competition: the façade of the EYE Filmmuseum.
The artistic and technical challenge for the five shortlisted artists will be creating a work of art that will map the three-dimensional architecture of the futuristic Eye Filmmuseum, to experience it uniquely from multiple points of view. Projectors, provided by Panasonicthey will be placed around this to the facade of this unique building in a wide variety of platforms.
The jury will be the Creative Director of the Amsterdam Light Festival, Lennart Booij, and will take place February 8, 2018. The winner unveiled at ISE on Friday 9 February (at 12:30 p.m.) in a special event with the five finalists.
BooloopLIVE It is a new Conference of half-day which will consider how the amusement of visitors around the world, from theme parks to museums, zoos, and heritage facilities create increasingly more shows night, driven by technology live to entertain the guests and keep them in an attraction for longer, either with videomapping shows lighting shows, dynamic effects of light and music to theatre productions in all rule.
During this event will be to learn about the technologies that foster this new trend, which will feature presentations of key operators and major AV companies who are behind these innovative spectacle.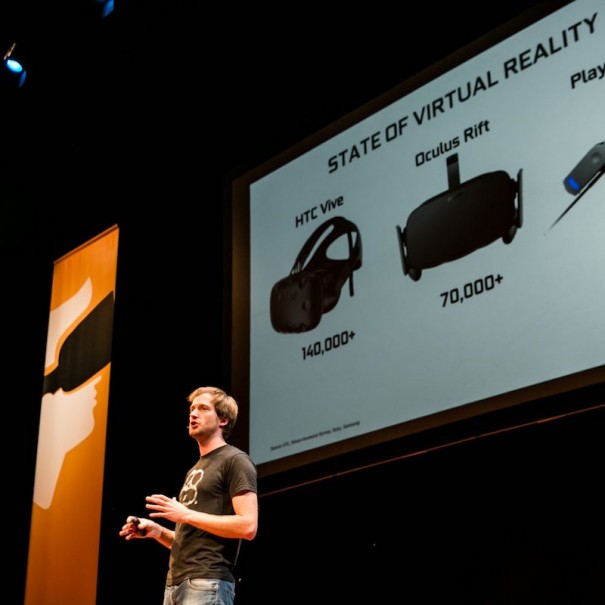 XR Summit IF It is a Conference for B2B strategy, of a day (Tuesday, 6 February 2018), focused on virtual reality (VR) technology and industry; (AR) augmented and mixed reality (MR), as announced Digital AV Magazineto show the latest technological advances, strategies and business solutions, in addition to analyzing how they impact and enhance the audio-visual business, with market data and case studies explained by experts of this environment.
Esta conferencia aporta igualmente un valor añadido a los profesionales del canal de integración, instalación y distribución que acudan a ISE para aportar nuevas oportunidades tecnológicas a mercados verticales, como ocio, educación, eventos, digital signage, simulación, finanzas, etc.
El compromiso del certamen con estas tecnologías se materializa en la creación de una zona propia dedicada a las soluciones AR, VR, MR y soluciones B2B de una amplia gama de empresas, que estará ubicada junto al Hall 8 (Park Foyer), y que contará con una instalación de Holová, proveedor inglés de soluciones de realidad mixta para los sectores de entretenimiento, industrial y minorista, y socio de ISE.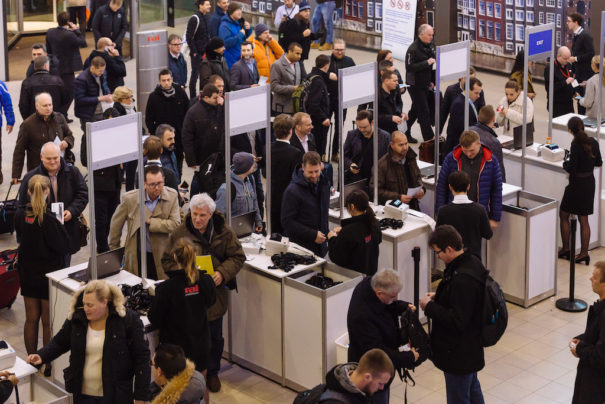 Hall 15 es la nueva instalación de la edición 2018, situada en la parte delantera del Ámsterdam RAI, para dar respuesta a la demanda de empresas que desean participar en el certamen y no lograron que su solicitud prosperara por falta de espacio.
Por ello, esta nueva área de exposición proporciona más de 4.000 metros cuadrados de espacio adicional al recinto. Según la organización, se prevé que participen más de 1.200 expositores en ISE 2018, incluidas más de 180 empresas que lo harán por primera vez.
Las asociaciones Avixa y Cedia, copropietarios en la organización de ISE, también incrementarán los programas de formación, talleres y certificación que tendrán lugar en la edición 2018, que contará como novedad con una tienda virtual para la sencilla adquisición de entradas, pases e inscripciones, tanto para sesiones individuales como para un grupo, desde la propia página web de ISE.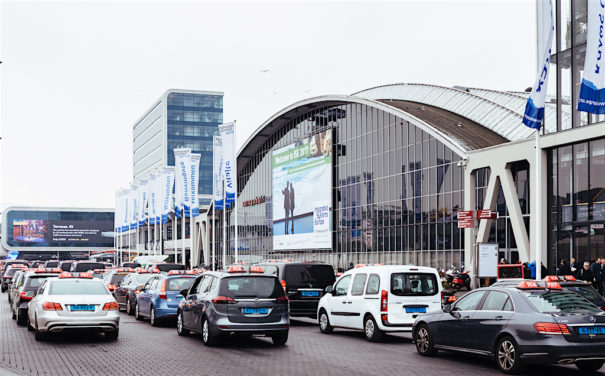 A ello se suma la opción de comprar un Joint Association SuperPass, un pase que brinda la oportunidad de . asistir a las sesiones educativas de Avixa y Cedia a un precio único e integral, en las que el titular del mismo puede elegir tantas sesiones como desee.
Como asegura Mike Blackman, director general de Integrated Systems Events, "estamos increíblemente orgullosos y entusiasmados con las nuevas iniciativas y prestaciones que se presentarán en ISE 2018, que están diseñadas para agregar valor al tiempo de todos los que visiten el certamen, ya sea expositor o asistente. Esta edición será una experiencia verdaderamente inmersiva para todos".
Did you like this article?
Subscribe to our RSS feed and you will not miss anything.
Other articles Amsterdam Light Festival, Ámsterdam RAI, Avixa, Cedia, EYE Filmmuseum, Holová, Holová International, Integrated Systems Events, ISE2018, Panasonic, Panasonic Europe