ViewSonic includes 4K resolution and compatibility HDR on your projector PX727
The first 4 K UHD projector from manufacturer uses XPR technology to offer an image of 8.3 million pixels on screen at this resolution.

PX727 - 4K of Viewsonic projector is the latest addition to its line of digital projectors in the PX series, designed for multimedia applications and entertainment with high quality image thanks to its 4 K Ultra HD resolution (3.840 × 2.160 p) at an affordable cost.
This team of 2,200 lumens and contrast of 12.000:1, provides intense color reproduction through XPR technology, to create an image of 8.3 million pixels on the screen. It is compatible with the standard HDR and compatible with with Rec. 709 and 2020, with coverage DCI-P3, to offer a wide range of colors.

ViewSonic PX727 - 4K incorporates a 10W speaker to provide a complete visual and auditory experience, which adds an optical zoom of 1. 2 and flexible connectivity, HDMI port 2.2 2.0/HDCP, HDMI 1.4/HDCP1.4, VGA In/Out, USB 2.0, Audio In/Out, RS232 and a 12V trigger. Easy to install, energy-saving feature has SuperEco to reduce consumption and increase the service life of the lamp up to 15,000 hours.
According to be Liu, ViewSonic Americas product marketing manager, "with PX727 - 4K bring innovative technologies and 4K resolution to a wider range of users. Through our line of projectors, ranging from interactive products of short reach to projectors laser of 1. 080p provide the widest range of solutions for imaging performance and wrap-around visual experiences in 4 K at a price affordable".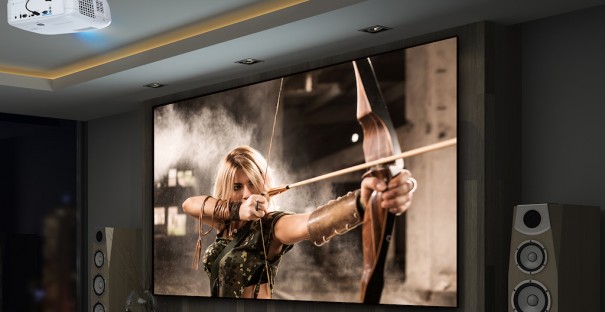 Did you like this article?
Subscribe to our RSS feed and you will not miss anything.
Other articles ViewSonic