Panasonic develops Led displays with function of transmission Light ID for digital signage
This new technology from the manufacturer allows share content of form simple and to great speed for purposes information, entertainment, guide and advertising with screens with technology Led.
Panasonic Light ID, recently submitted by the manufacturer for their participation in ISE 2016, smart phones with digital signage connects and provides detailed information through flashing Leds at a speed not recognizable by the human eye. This system uses an application mobile special to share instantly content between the transmitters of Light ID, as displays and signs Led, and the smartphone.
For Enrique Robledo, director of marketing for Panasonic Europe, "the demand for Visual Media, both inside and outside commercial establishments, continues to grow. Solutions like Light ID, which effectively distribute advertising messages and other information, will be crucial."
This powerful tool allows the transmission of ID of light from a display using technology of control of backlight of high speed, that is achieved through a decoder compatible connected to the display or by players multimedia integrated that used a memory USB.
"A single screen can provide information different to each one of them phones smart that has near-explains Robledo-." "Believe that this technology has several applications very interesting in the areas of tourism, for example, allowing display information in several languages for help to them visitors to move is by an airport, a station of train or a Centre commercial".
The Service of Light ID platform, which will be available this year according to the company, also "capture much interest from museums, where they could provide detailed information and voice guidance via smart or tablets phones," adds Robledo.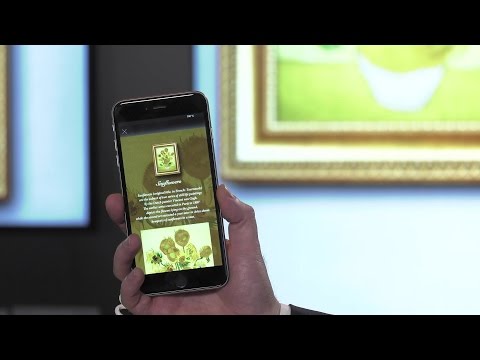 Did you like this article?
Subscribe to our RSS feed and you will not miss anything.
Other articles on ISE2016, Panasonic, Panasonic Europe