Christie and Charmex provide immersive projection technology for CIM Vila-sana
Manufacturer and wholesaler have collaborated with Inside consultants and Creative Rent in creation AV de Vila-sana (CIM) immersion Center, which has revitalized this town in the province of Lleida.

The project for the promotion of the municipality of Vila-sana (Lérida), as part of the programme of the catalan Government Viure a Poble Més and European Feder funds to revitalize this area that has regenerated its lagoon so that birds return to this wetland, he has with the CIM (Centre d' Immersió Vila - sana).
Designed by the specialist in communication, branding and corporate architecture Inside consultantsin this room visitors can see the film The Estany D'ivars i Vila-sanafourteen minutes long about this rich natural reserve of Catalonia, also performed by this company and shot in 4K, timelapse and aerial drones with recordings.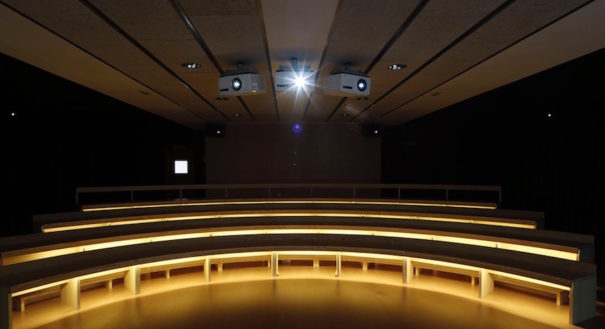 This documentary, in which are collected every moment of the day in the lagoon and bird habitat, is projected in super widescreen adapted to this space, with design staggered amphitheatrically, with its curved screen of 10 × 2 meters forming a semicircle of 90 degrees, "which follows andropometricos principles", as noted from this company.
The auditorium has therefore a small round stage in front of this curved screen and then tiers, which reverse the screen curvature design simulates the effect of waves created by a stone falling to the water.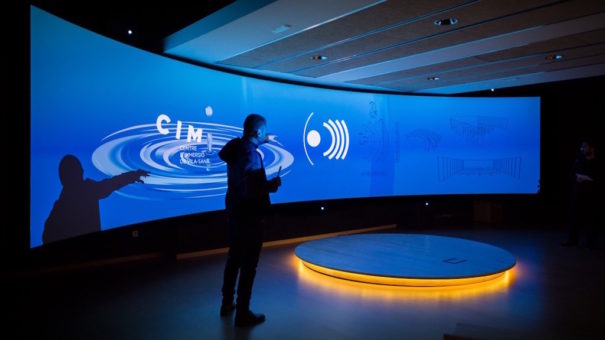 Add to this a set of Surround 7.1 surround audio, offering 360º sound in the room so that the visitor has the sensation of being in the film, with sources and realistic sound effects.
Three projectors of the firm Christie in blending and a server they play on this big curved screen a single image, without breaks, as well as other standard formats (4:3 and 16:9).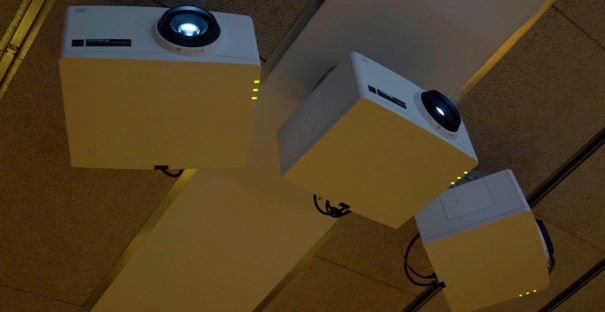 In its development, specialists of Creative Rent They contacted with Charmex, partner de este fabricante y proveedor audiovisual B2B, para que les facilitaran tres proyectores del modelo DHD600-G, un equipo con tecnología 1DLP que ofrece 6.200 lúmenes centro, con una óptima relación de contraste a 4.800:1 y color homogéneo, con una resolución de 1.920×1.080p HD.
As explains Xavier Romeu, director of Inside consultants architects gave with equipment at the level of his creation, "since the quality offered by these projectors is very high and is very well defined image. The height of a 4K projection systems were needed and we got it. There is no other equal room in Catalonia that has this equipment".
Did you like this article?
Subscribe to our RSS feed and you will not miss anything.
Other articles Immersion Vila-sana CIM Center, Charmex, Christie, Creative Rent, Inside consultants